Most of us would agree that sight is the most valuable of our 5 senses. Our eyes play an important role in helping us see the world around us.
Be it at work or play, our eyes help us to complete our day-to-day tasks with ease.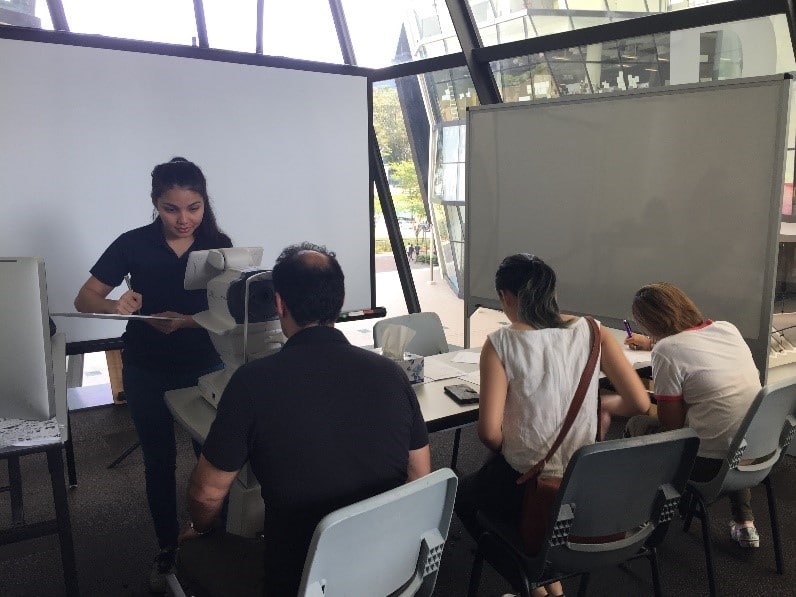 That is why, we conducted a public eye screening at LASELLE – where staff and student alike could screen for common eye conditions such as refractive errors and glaucoma.
After the screening, eye results were explained to the participant. For those who require a more detailed eye examination, they are advised to see an eye doctor if necessary.
Thank you LASELLE for partnering us to improve the eye health of Singaporeans!