Red eye, eye pain, eye discharge and tearing are common symptoms that many will experience at some points in life. The possible causes of these symptoms can be indicative of something mild such as dry eye or allergies. Or they may potentially be something serious such as a bacterial eye infection which requires immediate and prompt medical treatment to prevent loss of vision.
Mild causes can include:
Dry eye
Eye allergies
Conjunctivitis
Contact lens overwear
Serious causes can include:
Eye infection
Eye injury or trauma
Recent eye surgery
Uveitis
Acute glaucoma
Corneal ulcer
Blurring of vision is another common eye complaint, which one may brush off or think that glasses can resolve. However, it can be due to more serious issues. Blurring of vision can occur gradually or suddenly. If it is sudden, it is usually a cause for concern as it can potentially be due to underlying issues that may result in loss of vision if left untreated.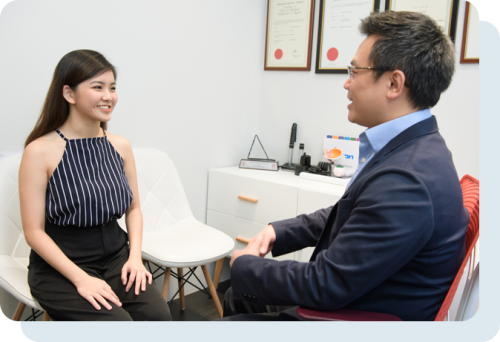 Possible causes can include:
Refractive errors (eg short-sightedness, astigmatism)
Dry eye
Cataract
Glaucoma
Age-related macula degeneration
Infection of the retina or optic nerve
Inflammation pf the retina or optic nerve
Systemic conditions affecting the retina (eg diabetes, high cholesterol, etc)
Stroke to the eye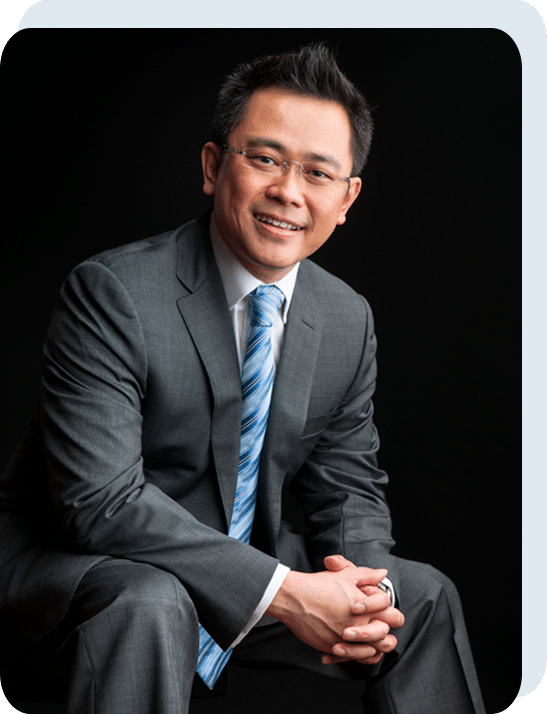 OUR EYE DOCTOR
DR DAVID CHAN
Senior Consultant Eye Surgeon
Medical Director
MB ChB (UK), M Med, FAMS,
MRCS (Edin), FRCS (Edin)
Dr David Chan is the Medical Director and Senior Consultant Eye Surgeon at Atlas Eye Specialist Centre. He specialises in complex cataract surgery, anterior segment surgery and refractive surgery. Dr Chan graduated from the University of Leicester Medical School, United Kingdom. He obtained his Masters of Medicine from the National University of Singapore (NUS) and is a Fellow of the Royal College of Surgeons in Edinburgh, Scotland as well as the Academy of Medicine of Singapore. Holding post-graduate degrees in Ophthalmology from both the Royal College of Surgeons Edinburgh, Scotland, and NUS, Dr Chan completed his surgical training fellowship in both anterior segment surgery and refractive surgery at the University of Calgary, Alberta, Canada under the direct tutelage of Professor Howard V. Gimbel. 
Fill in the form below with your details and preferred date for your
EYE CONSULTATION


290 Orchard Road Paragon Medical #07-09 Singapore 238859
Access via Lift Lobby E or F
101 Irrawaddy Road #19-12/13 Royal Square Medical Centre
Singapore 329565
Tel: +65 6737 9119 | Email: atlaseye@atlaseye.sg
| | |
| --- | --- |
| Opening hours: | Mon to Fri: 8:30am to 5:30pm |
| | Sat: By appointment only |
290 Orchard Road Paragon Medical #07-09 Singapore 238859
Access via Lift Lobby E or F
101 Irrawaddy Road #19-12/13 Royal Square Medical Centre Singapore 329565
Tel: +65 6737 9119
Email: atlaseye@atlaseye.sg
Opening hours:
Mon to Fri: 8:30am to 5:30pm
Sat: By appointment only