Making the decision for a life-changing procedure – Refractive Surgery is difficult. But, what is more difficult is to choose the right eye doctor to perform the procedure for you. Here are some tips for you when it comes to choosing the right doctor:
Get a recommendation from your physician. For those who have a family doctor, pediatrician or gynecologist, you may ask for their recommendations on who you should consult for a Refractive Surgery. These doctors have known you for a long time and they will not put their reputation or your trust at risk by referring the wrong doctor. Furthermore, your physician knows your medical history, hence, he or she will be the best person to refer you to an eye doctor, who understands your medical needs. Run a check on the medical portal of doctors (Singapore Medical Council) to find out the credentials of a particular doctor.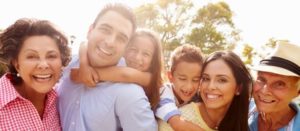 Ask your friends or relatives. If there is someone you know who has had their eyesight corrected, you may ask for their recommendations. They would be able to share with you their experience and surgical outcomes. Sometimes they can even bring you to the eye specialist centre that they have visited. This may make your first visit to that centre more comfortable since your friends or relatives have previous experience.
Ask the staff in the eye specialist centre. Well, you may not be convinced about this as staff are generally on the side of their own doctor. However, it may be helpful by asking the staff more specific questions such as:
Does your doctor patiently answer questions from patients?
Would you recommend your doctor to your relatives?
Can you share the credentials of your doctor?
Meet the eye doctor.  There is no better way to ascertain if you are comfortable with an eye doctor other than yourself. Very often, trust is built through your own experience meeting with the doctor.