Very often, we know of many people who wear glasses or contact lenses and are keen to get rid of them through some form of Refractive Surgery. Majority of people are suitable for Refractive Surgery. However, some may be excluded due to underlying eye conditions. Here are some requirements to ascertain a person's suitability for Refractive Surgery: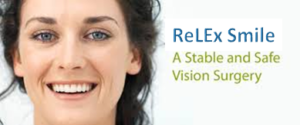 Healthy Eyes
There should not be any eye diseases (especially corneal abnormalities) prior to Refractive Surgery. Any untreated eye diseases or corneal abnormalities can affect the result of the procedure, which is why we advise a pre-LASIK evaluation before you proceed with any surgery. In fact, everyone above the age of 40 should have a general eye check on a yearly basis.
Stop Contact Lens Wear
Before you go for a pre-LASIK evaluation or Refractive Surgery, your doctor will advise you to refrain from wearing your soft contact lenses for 3 days and hard contact lenses for 14 days. This is because contact lens wear can change the shape of your cornea and result in inaccurate examination and treatment planning.
You Must Be Above 18 Years Old
A patient must be at least 18 years old to undergo Refractive Surgery. Most doctors will not perform Refractive Surgery for those below 18 because they tend to have unstable eye prescription.
You Must Be Able to Lie Flat without Discomfort
Although the laser correction is usually done within 1 minute, the whole procedure will take approximately 20 minutes to complete as your eye doctor needs to clean your eyes after the procedure. Patients need to lie on the bed throughout the procedure. For patient who cannot lie flat due to any health issues,  we advise them to have the condition treated before going for Refractive Surgery.