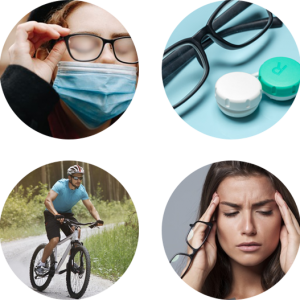 Have you experienced the following:
Previously rejected for LASIK due to thin or irregularly shaped corneas?
Having to find misplaced glasses or contact lenses when you need them most?
Foggy glasses when using a mask?
Eye infection and dry eye when using contact lenses?
Unable to enjoy sports as much as you would like to?
If your answer is 'Yes' to the above, then ICL may be a viable option for you to be free from glasses and contact lenses so you can get more out of your life with lesser inconveniences.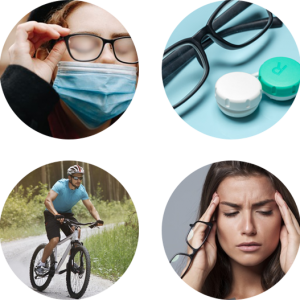 I
MPLANTABLE CONTACT LENS
 (ICL)
Rejected for LASIK previously due to high levels of refractive errors (myopia, hyperopia or astigmatism), dry eye, thin or irregularly shaped corneas? You can now consider the Implantable Contact Lens (ICL) procedure, which may offer better benefits and flexibility. Unlike LASIK, the ICL procedure does not remove corneal tissue from the eye; instead, a permanent contact lens is positioned in the eye, between the iris and the natural lens, to correct your refractive errors.  
TECHNOLOGY
At Atlas Eye, we adopt the use of the EVO and EVO+ Visian ICL, developed by STAAR Surgical. Made of collamer, the ICL contains collagen, a naturally occurring protein inside your body and this makes it compatible with your eyes. The ICL also provides UV protection in addition to being soft, flexible, and comfortable when implanted. It first received the CE mark in 1997 which attests to its efficacy as it is approved by the European Union and other countries including Singapore that recognise the mark.
SUITABILITY FOR ICL
 You may be suitable if you meet the following conditions: 
Between 

21 and 45 years old 

 

Stable prescription in the last 12 months

 

Not pregnant or breastfeeding (for ladies)

 

Have an anterior chamber depth

of more than

 2.

9

 mm and angle > Grade III

 

Myopia 

(short-sightedness) 

ranges from 

-0.50 to -18.00

 

H

yperopia (long-sightedness) range

s

from +0.50 to +10.00

 

A

stigmatism range

s

from -0.50 to -6.00

 
K
EY ADVANTAGES OF ICL
Minimally invasive with a small incision of 2 to 3mm

 

Suitable for thin corneas and better preservation of 

cornea integrity

 as unlike LASIK, it d

oes 

remove corneal tissue from the eyes

 

Provide a better quality of vision than LASIK especially at higher levels of prescription

 

Does not cause dry eye and lower incidence of seeing haloes and starbursts at night (compared to LASIK)

 

Reversible: 

Should the need arise, the ICL can be removed

 

Why choose Atlas Eye Specialist Centre?

Experience
Our eye surgeon has more than 20 years of experience in ophthalmology and specialises in refractive surgery that includes implantable contact lens, laser vision correction and refractive lens exchange.

Safety
We adhere to high levels of safety and medical standards when performing your ICL surgery to ensure long-term safety and stability for your eyes.

Service
We believe in partnering and empowering you to be an active participant in your eye care as our team of eye surgeons and clinical optometrists guides you through every step of your journey with us – from pre- to post-surgery.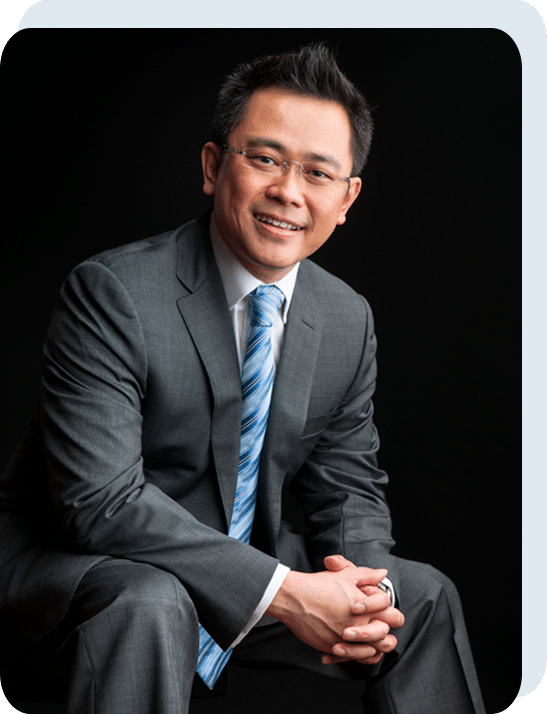 OUR EYE DOCTOR
DR DAVID CHAN
Senior Consultant Eye Surgeon
Medical Director
MB ChB (UK), M Med, FAMS,
MRCS (Edin), FRCS (Edin)
Dr David Chan is the Medical Director and Senior Consultant Eye Surgeon at Atlas Eye Specialist Centre. He specialises in complex cataract surgery, anterior segment surgery and refractive surgery. Dr Chan graduated from the University of Leicester Medical School, United Kingdom. He obtained his Masters of Medicine from the National University of Singapore (NUS) and is a Fellow of the Royal College of Surgeons in Edinburgh, Scotland as well as the Academy of Medicine of Singapore. Holding post-graduate degrees in Ophthalmology from both the Royal College of Surgeons Edinburgh, Scotland, and NUS, Dr Chan completed his surgical training fellowship in both anterior segment surgery and refractive surgery at the University of Calgary, Alberta, Canada under the direct tutelage of Professor Howard V. Gimbel. 
Fill in the form below with your details and preferred date for your
ICL EVALUATION


290 Orchard Road Paragon Medical #07-09 Singapore 238859
Access via Lift Lobby E or F
101 Irrawaddy Road #19-12/13 Royal Square Medical Centre
Singapore 329565
Tel: +65 6737 9119 | Email: atlaseye@atlaseye.sg
| | |
| --- | --- |
| Opening hours: | Mon to Fri: 8:30am to 5:30pm |
| | Sat: By appointment only |
290 Orchard Road Paragon Medical #07-09 Singapore 238859
Access via Lift Lobby E or F
101 Irrawaddy Road #19-12/13 Royal Square Medical Centre Singapore 329565
Tel: +65 6737 9119
Email: atlaseye@atlaseye.sg
Opening hours:
Mon to Fri: 8:30am to 5:30pm
Sat: By appointment only