What you need to know before, during and after LASIK surgery?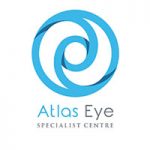 About Atlas Eye Specialist Centre
Atlas Eye Specialist Centre is dedicated to providing evidence-based and US FDA-approved solutions in eye health. We provide a range of comprehensive eye services including laser vision correction (ReLEx SMILE/LASIK/PRK), cataract surgery, collagen cross-linking and other ophthalmological procedures.