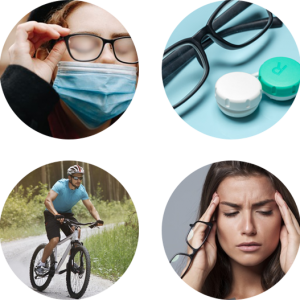 Have you experienced the following:
Having to find misplaced glasses or contact lenses when you need them most?
Foggy glasses when using a mask?
Migraines from wearing glasses?
Eye infection and dry eye when using contact lenses?
Unable to enjoy sports as much as you would like to?
If your answer is 'Yes' to the above, then LASIK may be a viable option for you to be free from glasses and contact lenses so you can get more out of your life with lesser inconveniences.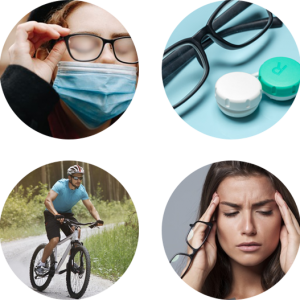 Our Laser Technology
Here at Atlas Eye Specialist Centre, we adopt the US FDA-approved ZEISS technology to provide all 3 types of laser vision correction to correct myopia, hyperopia and astigmatism. We recognise that not everyone's eyes are the same and we aim to find a treatment most suited to your lifestyle and visual needs.

ReLEx® SMILE
SMall Incision Lenticule Extraction (ReLEx® SMILE) is a minimally invasive procedure which combines the qualities of both PRK and LASIK – flapless and fast recovery. A flapless procedure where the corneal structure is left largely intact, SMILE is ideal for individuals who have active lifestyles/occupations with a risk of trauma to the head or eyes and/or for those predisposed to chronic dry eye. The single-step procedure takes 24 seconds and patients need not change their position unlike LASIK that requires 2 different lasers.
Wavefront bladeless LASIK
Laser-Assisted In Situ Keratomileusis (LASIK) is a flap surgery. A thin 22mm flap is created with a rapid femtosecond laser. The flap is then gently folded back to expose the corneal surface for an excimer laser to reshape the cornea for vision correction. Visual recovery is quick and it is rare for patients to experience flap-related effects. LASIK is the more widely performed laser vision correction procedure since its introduction in the early 1990s. LASIK improves upon PRK in the areas of discomfort and recovery time, but may come with a higher possibility of dry eye.

Advanced surface ablation
(Wavefront PRK)
PhotoRefractive Keratectomy (PRK) is a 'no-flap no incision' procedure based on surface ablation. The visual correction is made directly on the cornea surface after the thin outer layer of the cornea (epithelium) is removed. Visual recovery following PRK treatment generally takes longer and can be accompanied by some discomfort. PRK offers distinct advantages for patients with lower prescription and slightly thinner corneas. Other procedures that fall under the category of advanced surface ablation include epi-LASIK, LASEK and TransPRK.
PRE-LASIK EVALUATION
LASIK is suitable for most people but some may be excluded from the procedure. During the evaluation, you will go through a thorough eye examination to ascertain your suitability and the type of treatment best suited for your eyes.
Why choose Atlas Eye Specialist Centre?

Experience
Our LASIK surgeon has more than 20 years of experience in ophthalmology and specialises in refractive surgery that includes laser vision correction, implantable contact lens and refractive lens exchange.

Technology
We offer all forms of laser vision correction including PRK, LASIK and ReLEx SMILE, which are US FDA-approved and evidence-based laser procedures. Hence, we are able to customise a laser treatment based on your eye condition, lifestyle and budget to ensure long-term safety and stability for your eyes.

Service
We believe in partnering and empowering you to be an active participant in your eye care as our team of eye surgeons and clinical optometrists guides you through every step of your journey with us – from pre- to post-surgery.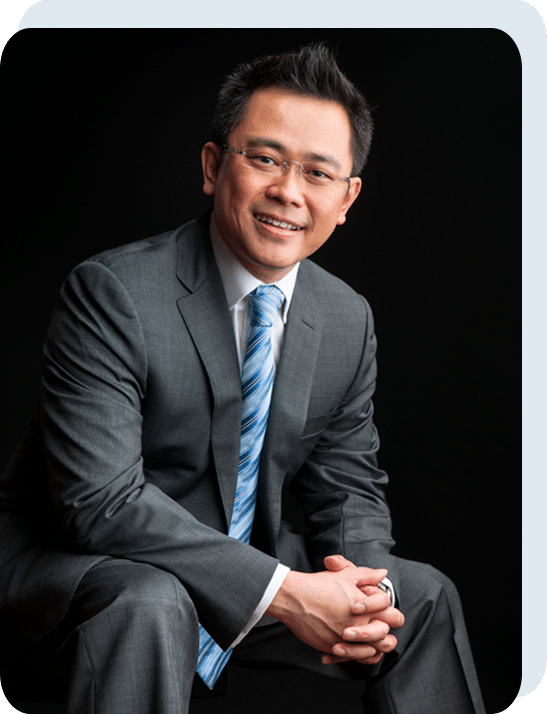 OUR EYE DOCTOR
DR DAVID CHAN
Senior Consultant Eye Surgeon
Medical Director
MB ChB (UK), M Med, FAMS,
MRCS (Edin), FRCS (Edin)
Dr David Chan is the Medical Director and Senior Consultant Eye Surgeon at Atlas Eye Specialist Centre. He specialises in complex cataract surgery, anterior segment surgery and refractive surgery. Dr Chan graduated from the University of Leicester Medical School, United Kingdom. He obtained his Masters of Medicine from the National University of Singapore (NUS) and is a Fellow of the Royal College of Surgeons in Edinburgh, Scotland as well as the Academy of Medicine of Singapore. Holding post-graduate degrees in Ophthalmology from both the Royal College of Surgeons Edinburgh, Scotland, and NUS, Dr Chan completed his surgical training fellowship in both anterior segment surgery and refractive surgery at the University of Calgary, Alberta, Canada under the direct tutelage of Professor Howard V. Gimbel. 
Fill in the form below with your details and preferred date for your
PRE-LASIK EVALUATION


290 Orchard Road Paragon Medical #07-09 Singapore 238859
Access via Lift Lobby E or F
101 Irrawaddy Road #19-12/13 Royal Square Medical Centre
Singapore 329565
Tel: +65 6737 9119 | Email: atlaseye@atlaseye.sg
| | |
| --- | --- |
| Opening hours: | Mon to Fri: 8:30am to 5:30pm |
| | Sat: By appointment only |
290 Orchard Road Paragon Medical #07-09 Singapore 238859
Access via Lift Lobby E or F
101 Irrawaddy Road #19-12/13 Royal Square Medical Centre Singapore 329565
Tel: +65 6737 9119
Email: atlaseye@atlaseye.sg
Opening hours:
Mon to Fri: 8:30am to 5:30pm
Sat: By appointment only