Fees (Include GST)
Consultation

From $172

Follow-up

$97

Extended consultation1

From $225

Medical report2

$282

1Refers to consultation exceeding 15 minutes
2Medical report will be emailed to patient in PDF format within 7 working days

Refractive surgery
Fees (Include GST)
Laser Vision Correction (ReLEx® SMILE, LASIK, PRK)
Advanced Surface Ablation (Wavefront PRK/Epi-LASIK/LASEK/TransPRK)

$3,939*

Wavefront LASIK (bladeless)

$3,939*

ReLEx® SMILE

$5,499*

Collagen cross-linking (CXL) XTRA (2 eyes)

$1,211

*Includes surgery for 2 eyes
Enhancement surgery for 2 years from the date of first surgery
Every post-op review is $97
First set of medication is $135 for Advanced Surface Ablation and $108 for LASIK/ ReLEx® SMILE
Note: We do not provide Standard PRK or Standard LASIK. According to clinical data, Wavefront PRK or Wavefront LASIK (customised treatment) is able to reduce the incidence of seeing haloes and starbursts at night, which optimises the surgical outcome.
Implantable contact lens (1 eye)

From $4,250

Refractive lens exchange (1 eye)

From $4,574
Cataract
Fees (Include GST)
Cataract assessment

$90

Cataract surgery (1 eye)

From $4,600*

*Medisave and insurance claimable
Eye Screenings*
Fees (Include GST)
General eye screening

$214

Includes visual acuity test, eye pressure test, retinal fundus photo and manifest refraction.
Children eye screening (for 16 years old and below)

$280

Includes screening of lazy eye, squint (cross-eyed), 3D perception, colour blindness, refractive errors
(myopia, astigmatism, hyperopia), congenital eye conditions (e.g. congenital cataract & glaucoma) and allergies.
Glaucoma eye screening

$393

Includes checking of eye pressure, defects in visual field (side vision) and an analysis of nerves in the eye.
*Valid for first-visit patients only
Prices are subject to change without prior notice.
We accept
Cash
NETS
Major credit cards
Medisave (for local patients)
Cataract surgery, YAG laser and most other eye procedures such as lasers and injections are Medisave claimable.
For surgery or admissions, Medisave claims will be processed by the admitting hospital.
Our eye centre is also Medisave accredited for minor procedures.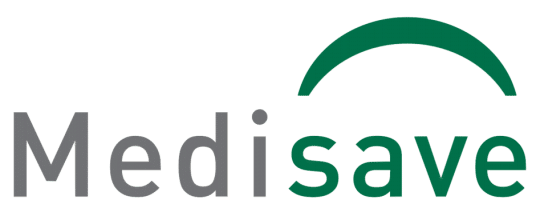 Insurance
We accept all patients, with or without insurance plans. Additionally, we are on the specialist panels of the following Health Networks / Insurance Plans:
If your insurance plan is not listed here, we will gladly call to check your insurance coverage.